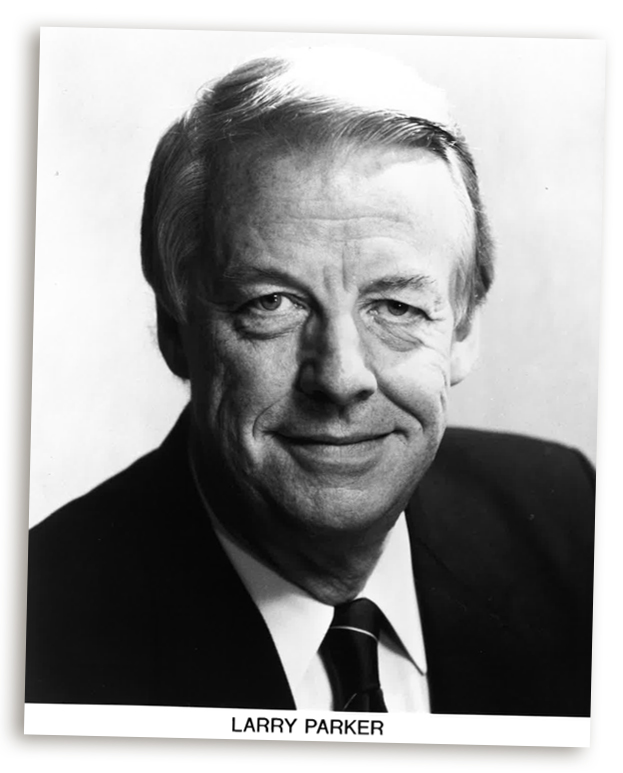 Comedy magician Larry Parker was born while his parents were appearing in a season of plays in Preston, Lancashire. He is the third generation of a theatrical family. His grandfather was the Edwardian actor-manager Charles Clifford.
From the age of twelve, Larry helped his parents in their fit-up company, The Kinloch Players (www.thekinlochplayers.co.uk), touring villages and towns in the Highlands of Scotland.
His early years were spent in the theatre, initially as an actor, but developing his talents to become a straight man and juvenile lead in summer shows around the coast of Britain. It was during this time, while in a summer season in Babbacombe, that he met Comedienne Rowena Vincent, who he later married.
At this point Larry started to develop a comedy magic act which was to bring him success not only in Britain, but also internationally. His unique act combining comedy, magic and mime was enjoyed by audiences of all ages and nationalities.
In the 1960's and 70's Larry was a regular on both children's television, often seen performing with his faithful friend Theadore, and Saturday night variety shows. His first break though came in the late 1950's, appearing and writing "Happy Go Lucky", a children's television series for Tyne Tees television.
In the 1980's, as the club scene dwindled in the UK and summer seasons became shorter and scarcer, Larry turned his attention to the continent where speciality acts were in high demand. Working in top night spots including Paris, Brussels, Barcelona and Rome, Larry's combination of magic and visual humour was perfect for an international audience.
Always quick to adapt to the latest trend Larry saw an opportunity in the increasingly popular cruising market and during the late 1980's and1990's became a regular on both P&O and Cunard cruise ships.
Following the death of his wife Rowena in 1997 Larry retired to Cornwall, where he continued to entertain at children's parties and local fayre's into his 80's. He currently lives in Mousehole, a beautiful fishing village situated between Penzance and Land's End.
Although throughout his career he was known as a comedy magician, Larry was always interested in serious magic, and is a member of the famous Inner Magic Circle.