Throughout his career Larry has also been a successful children's entertainer. He has written and performed in several television series and was often seen performing with his faithful friend Theadore the rabbit, who was with him throughout his career.
His first break in children's television came in the late 1950's when he wrote and appeared in "Happy Go Lucky", a series for Tyne Tees television which ran for six years. Appearing with his long-time friend Jack Haig the series was a huge success locally but was never networked, and unfortunately no episodes of the series were ever archived.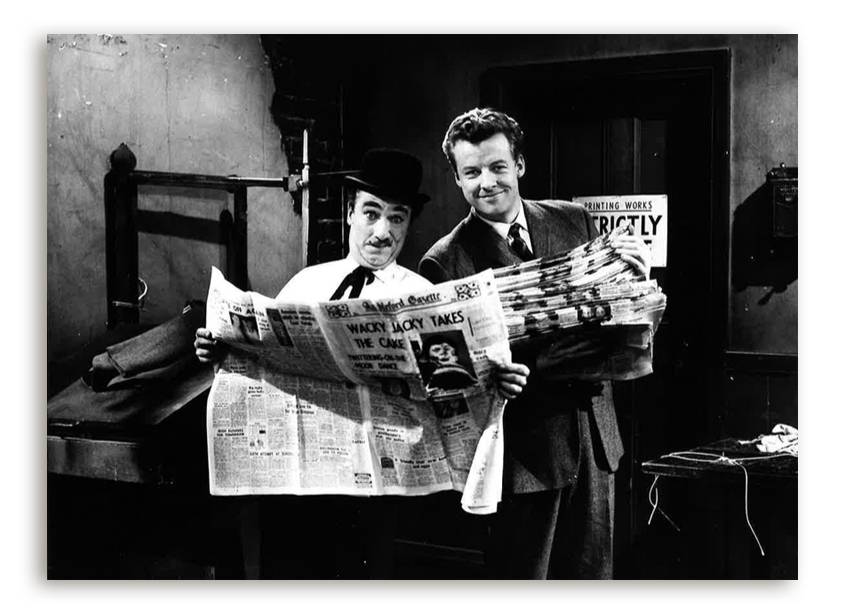 In the 1960's Larry wrote and appeared in the children's television series Whistle Stop with Roger Whittiker and Jack Haig. Designed to fill the 5.00pm slot on a Friday afternoon, Whistle Stop was the summer replacement for the much-loved Crackerjack and ran for two series.
Of all his appearances on children's television the most striking were undoubtedly the clown stories he wrote and performed on Jackanory. Each of the stories were told over five daily episodes, and as Larry told the story he applied a full traditional clown makeup.
Larry loved working with kids and worked into his 80's performing at children's parties in Cornwall, where he retired to. He always respected their honesty as critics, saying "that if they didn't like you, they would just get up and walk away!"
---
Other appearances on Children's television included Blue Peter, Crackerjack, The Sooty Show and On the Rocks, which he also wrote some episodes of.