Larry came from three generations of a theatrical family, Henry Parker was born in Ilfracombe in 1892. Interested in show business from an early age he appeared with his father, a professional teacher of swimming, in displays for the visitors to that Edwardian seaside resort. He also appeared in local concert parties.
 Hi Father turned professional before World War I, touring in fit-up and theatres, mostly in comedy parts. He saw service during the war as a Lewis Gunner in France. In periods behind the lines he formed a concert party, entertaining fellow soldiers. Wounded in 1918 he returned to England and became a Lewis Gun instructor. After demobilization he returned to his career as an actor, touring in plays and working in 'Stock' – the name at that time for what became 'Repertory'. He met Mary Kinloch when they appeared together and they married during a season in Kettering in 1926. After their marriage they never took separate engagements.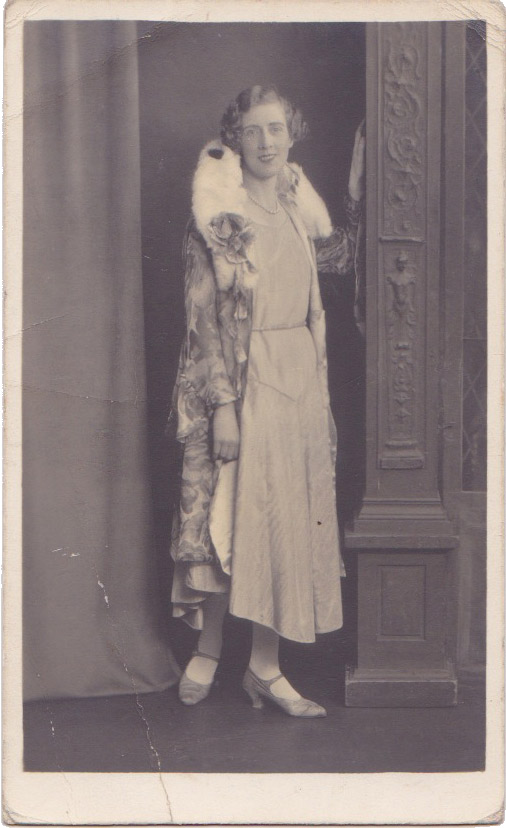 Mary Kinloch was born into a theatrical family in 1891 in Twickenham. Convent educated, she travelled to Italy as a teenager and became 'an English companion' to the children of a wealthy family in Bologna. On returning to England she followed her parents into the theatre and toured in plays, including seasons with Henry Chatell, a theatre actor/manager who specialized in 'imaginary kingdom' plays, made popular at the time by the success of 'The Prisoner of Zenda' and similar stories. During World War I she toured in a patriotic drama entitled 'The Girl Who Sank The German Navy'.
In the 1920's and 1930's they worked for Frank Fortescue and Alfred Denville. Both managements ran seasons of popular plays throughout the U.K. in what became known as 'weekly rep'. Almost every town and city in the country had either a 'touring date' (for plays) or a theatre with a resident company. Some had both. The heyday of these local theatres began to wane with the coming of talking pictures. In 1935 they left England and joined the West Highland Players in Scotland. The company closed in 1940 and they formed their own company, The Kinloch Players in 1941.
When the Kinloch Players closed in 1957, they remained in Scotland until 1959, when they moved to Selling, in Kent, where they lived in retirement in a thatched cottage, their first and only permanent home in nearly fifty years in the theatre.